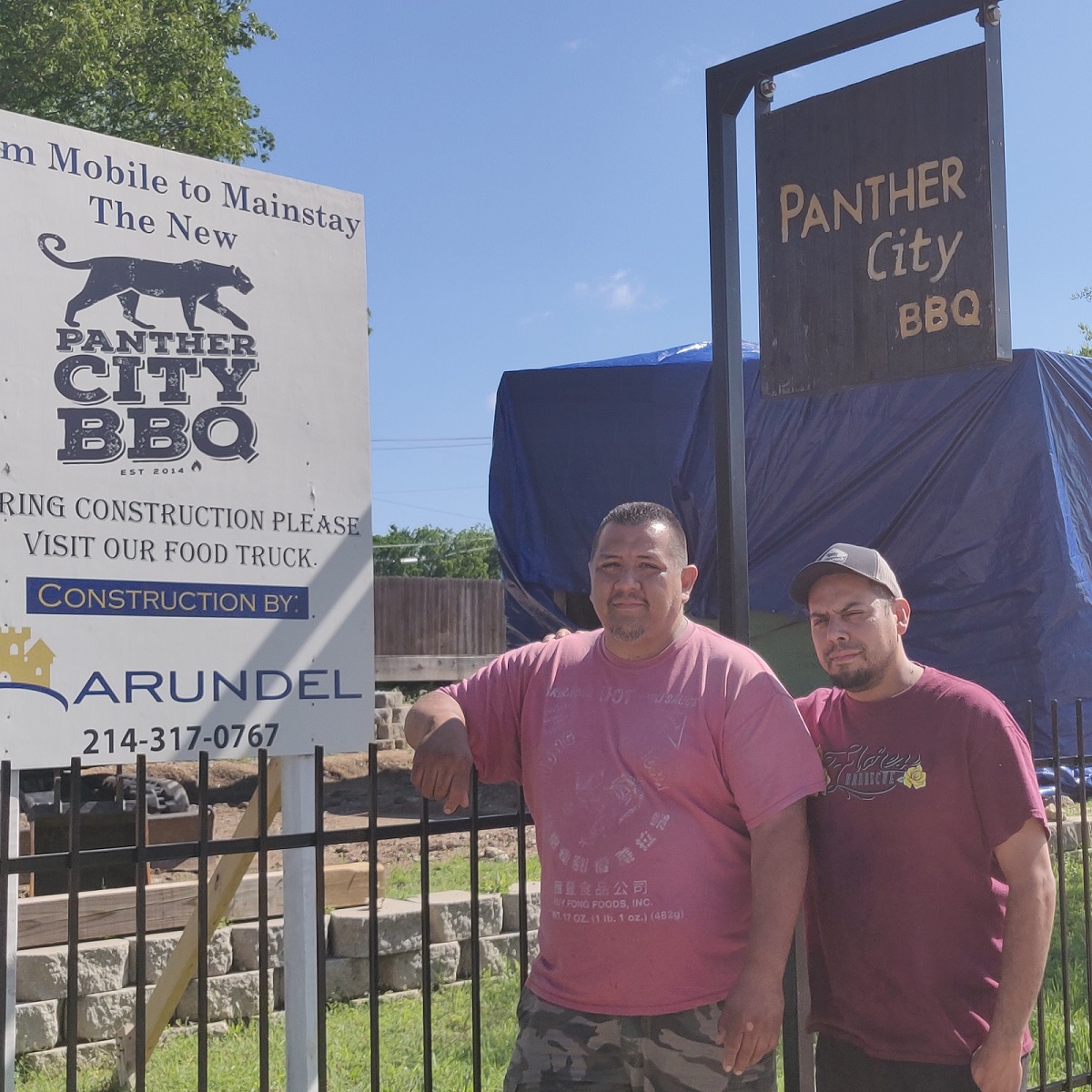 Chris Magallanes and Ernest Morales are longtime friends who grew up cooking backyard barbecue and eventually foraying into competition cooking. Trips to places like the former John Mueller Meat Co. inspired them to start cooking more Central Texas style retail barbecue, and they soon began to envision a food truck business.
After honing their craft serving at bars, breweries, and wherever they could find to help grow their business, Chris and Ernie jumped at the opportunity to set up at Republic Bar in Fort Worth, which was the original home of Heim Barbecue in their food truck days.
With items like pork belly burnt end jalapeño poppers and brisket loaded elotes, Panther City has built a strong following with unique menu options combined with barbecue menu essentials. Construction is underway and nearing completion on patio seating for their customers and additional pits are on the way, which means Panther City will be able to offer an expanded menu with lunch and dinner hours in the near future.
Thursday - Saturday 11am - Sold Out