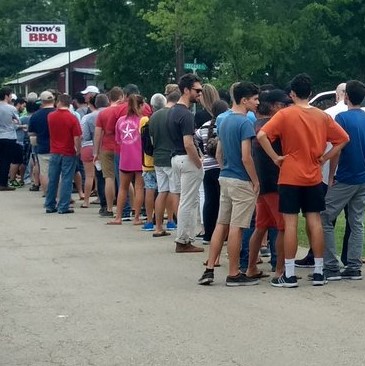 Road Trips that maximize the stops within short timelines
In the second installment of our BBQ road trip tips we provide sample itineraries for the hardcore BBQ fan trying to sample as many restaurants as possible in a short amount of time. We give tips on what to order, timing of each stop, and various other pieces of advice to maximize your time in order to get in as many stops as possible in both Austin and Houston. We also discuss which Dallas/Fort Worth stops should be on your list.
The Top Ten Challenge
At the end of the episode we lay out a guide to eat at every BBQ joint in the Texas Monthly Top Ten in only a few days. We've had multiple people asked if it could be done, so we share our thoughts on how one could pull off such a feat, though we highly recommend spacing out your great BBQ stops so that you can enjoy them! 
Subscribe to The Smoke Sheet!
This week's episode is brought to you by our buddies Sean and Ryan at The Smoke Sheet
The Smoke Sheet brings you weekly news, events, recipes and more delivered right to your email