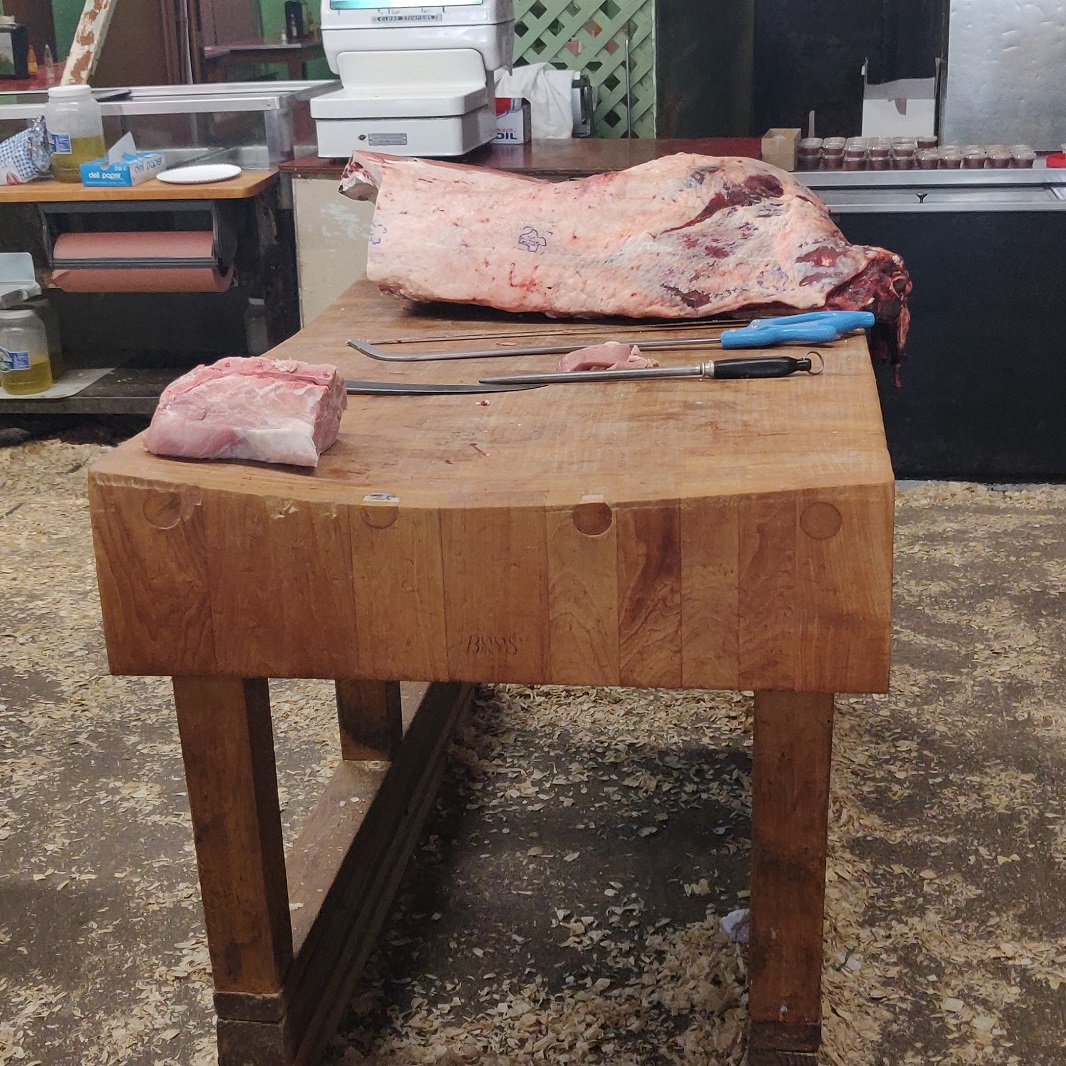 In this episode:
- Recap of a 9 stop BBQ run with 3 top 10 BBQ joints
- Upcoming BBQ fests
- Listener Questions
In the heat of the summer it can be uncomfortable downing brisket at every stop of a barbecue run, especially if you like the moist side of the brisket like we do. The rich, fatty meat can drag you down if you don't pace yourself.
We came up with the idea to do another run focused on pork steak with some sausage thrown in. First time BBQ run buddies Tom Weldin and Derek Wedel joined us along with longtime friend and veteran of multiple runs Terry Osborn who drove in from San Antonio. Cory Gregg met us at Snow's, our first stop for some early morning shenanigans.
We did chow down on some brisket during the trip at each of the three Texas Monthly Top 10 joints we stopped at, we just couldn't avoid it altogether.
Itinerary:
Snow's BBQ: Pork Steak, Brisket, Ribs, Chicken
City Meat Market (Giddings): Pork Steak, Sausage
Prause Meat Market: Sausage
City Market (Schulenberg): Sausage
Kolacny Bar-B-Q and Catering: Pork Steak, Sausage, Chicken
Glenn's Meat Market: Pork Steak
Shiner Brewery: Beer
Micklethwait Market & Grocery (Smithville): Brisket, Ribs, Sausage, Braised Greens, Slaw, Beans, Jalapeno Cheese Grits, Banana Pudding, Peach Cobbler
Truth BBQ (Brenham): Brisket, corn pudding. Cake to go
Get some great pickles from our buddy Tom - http://www.texaspickleco.com/
Houston BBQ Throwdown: https://houbbq.com/
Smoked BBQ Fest: https://www.smokedbbqfest.com/
Butcher's Ball: https://www.butchersball.com/
TMBBQ Fest: https://www.texasmonthly.com/event/tmbbq-fest-2019/