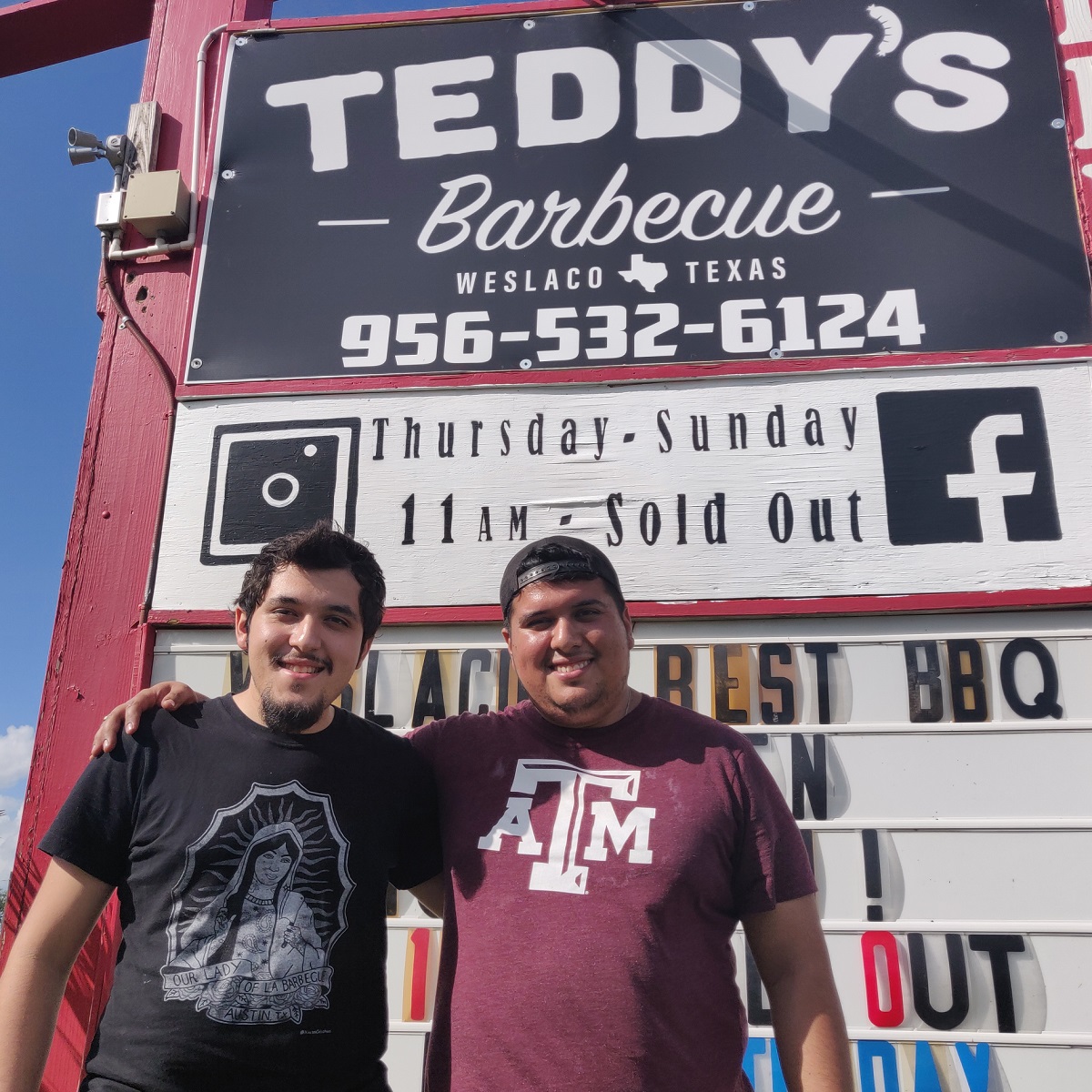 Joel And Jesse Garcia grew in a barbecue cooking family, and Joel gravitated towards the world of craft barbecue as an adult working in Austin. Joel worked for several acclaimed BBQ joints in Austin while Jesse went to culinary school and began working in fine dining.
When Joel and his wife decided to move back to the Rio Grande Valley area so that their son could grow up closer to family, the reality of Joel and Jesse opening their own place started to become more of a reality. After helping lead another restaurant in the valley to major accolades, the Garcias were ready to open their own place.
Teddy's Barbecue opened in September 2019 serving traditional central Texas barbecue with some personal touches like their housemade chile pequín sausage. They're off to a strong start at Teddy's and are a great addition to the growing South Texas barbecue scene.
Teddy's Barbecue
2807 N Texas Blvd
Weslaco, Texas
(956) 532-6124
Thurs-Sunday 11am - sold out
Facebook https://www.facebook.com/TeddysBarbecue/
Twitter https://twitter.com/teddysbarbecue
Instagram https://www.instagram.com/teddysbarbecue/