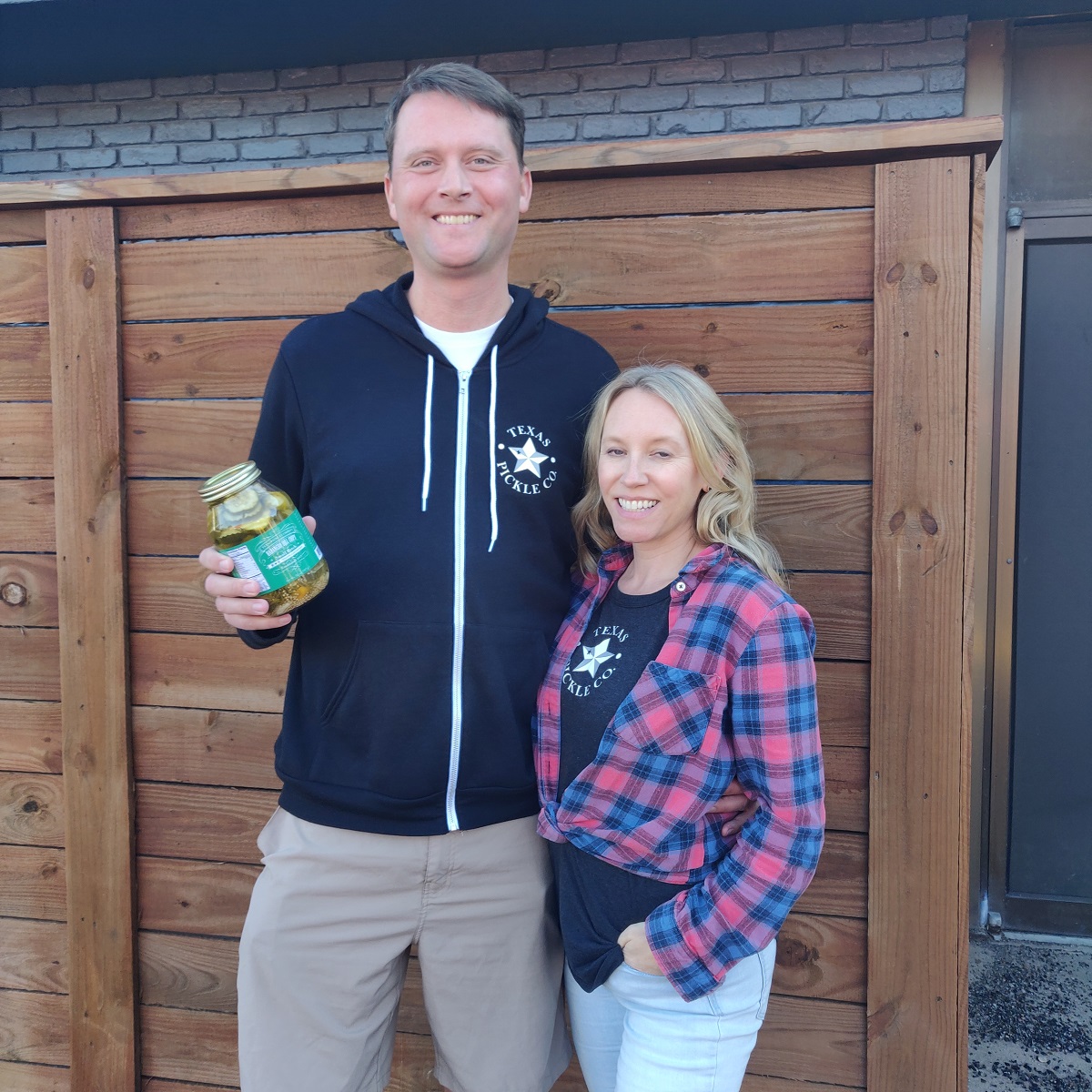 Pickles and barbecue have become a strong tradition. Pickling was invented for the same reason meats were salted and smoked; preservation. The acidic pickle also helps digestion of fatty meats.
Most barbecue joints will offer free pickles along with bread and onions as standard condiments but these are off the shelf products, made with artificial dyes and other suspect ingredients. Even though free condiments can cost a BBQ joint thousands of dollars, more and more are moving to a gourmet or in-house made pickle. As craft BBQ elevated the sourcing, quality, and cooking methods of the meats the next area of improvement were the sides and even the free condiments. Some of the best BBQ these days comes complete from end-to-end with high quality sides, in-house or sourced pickles, and even fresh baked bread.
Tom and Jessica Weldin moved to Texas in 2013 and began their journey into pickle making, launching the Texas Pickle Company. Starting simple and small, business has grown as their pickles have continued to sell well and are now available at many Central Market and Total Wine locations as well as select BBQ restaurants.
Catch them online at:
http://www.texaspickleco.com/
https://www.facebook.com/texaspicklecompany/
https://twitter.com/atexaspickle