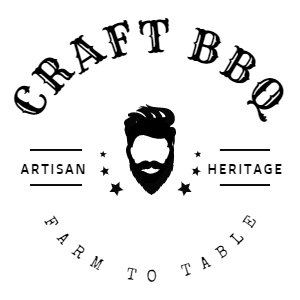 The legacy of BBQ is anchored in tradition and multi-generational families, passing methods down from a time when smoking meats with wood was a necessity rather than a luxury. 
However in the last 10 years more has changed than likely at any time in history.
It started with higher quality meat sourcing, not just in the grade of meat but including hormone free meat, small farms, and select breeds. In the east and south, some BBQ pit masters are raising their own heritage breed hogs. BBQ restaurant owners are paying more attention to humanely raised and harvested animals.
Sides were elevated, hand crafted desserts added, and even boutique coffee all to bring a richer experience to the BBQ world.
Listen in as we discuss the changes and argue over the nuances within "craft BBQ"
- logo created by DesignEvo free logo designer www.designevo.com/logo-maker