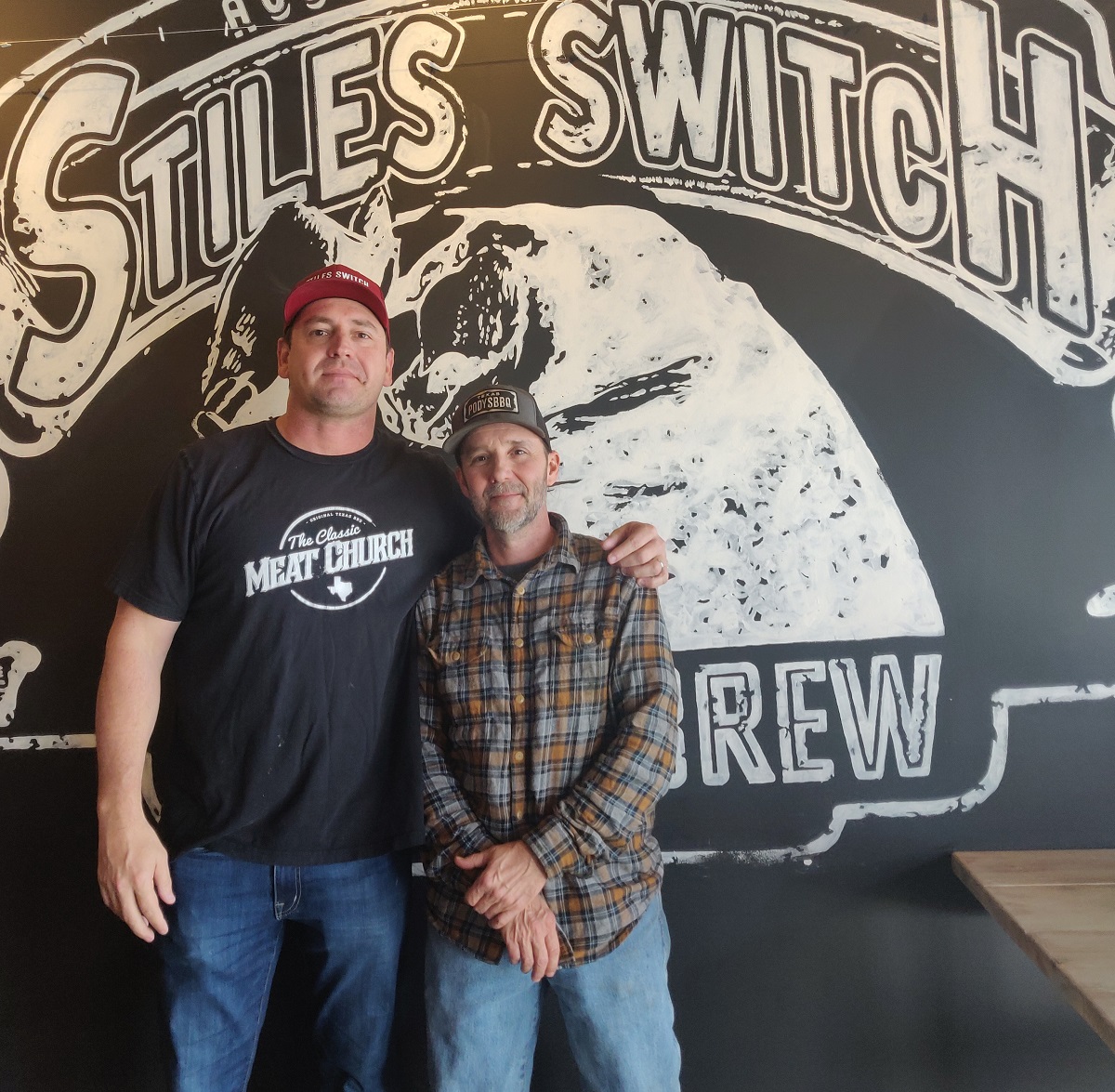 Shane Stiles' dream to open a quality barbecue restaurant came to fruition in 2011 when the craft barbecue scene was just emerging. Franklin Barbecue's brick and mortar had recently opened and the sides at the vast majority of BBQ restaurants were an afterthought.
Shane reached out to Lance Kirkpatrick, a veteran pitmaster whose recent foray into fine dining had faltered, and the stage was set for Stiles Switch BBQ and Brew.
Two years after open Stiles Switch landed a spot in the TMBBQ top 50, but they would continue to innovate. Stile's wife, Catherine, launched a successful Bloody Mary mix that infused their barbecue sauce. They launched the 12 days of smoked meat; a daily special each of 12 days in December. A second restaurant concept called The Switch held its grand opening in 2018, stretching the boundaries of a barbecue restaurant while still being rooted in the classic Texas proteins.
Over the years Shane and Lance have built an all star team of pitmasters and continue to refine their processes. Chris McGhee had a custom sausage smoker built for The Switch's Dripping Springs location, which also featured four Moberg 1,000 gallon pits in their pitroom.
Keep up with Stiles Switch at www.stilesswitchbbq.com
Open Tue-Thur 11am-9PM
Fri-Sat 11am-10pm
Sun 11am-9pm
Twitter: https://twitter.com/StilesSwitchBBQ
Instagram: https://www.instagram.com/stilesswitchbbq/
Facebook: https://www.facebook.com/StilesSwitchBBQ/
and The Switch in Dripping Springs at https://www.theswitchdripping.com/
Open Tue-Thur 11am-8:30pm
Fri-Sat 11am-9:30pm
Sun 10:30am-8:30pm Sunday Brunch 10:30am-3pm
Twitter: https://twitter.com/theswitchbbq
Instagram: https://www.instagram.com/theswitchdripping/
Facebook: https://www.facebook.com/TheSwitchDripping/
Don't forget to check out BBQ Wife at http://www.barbecuewife.com/