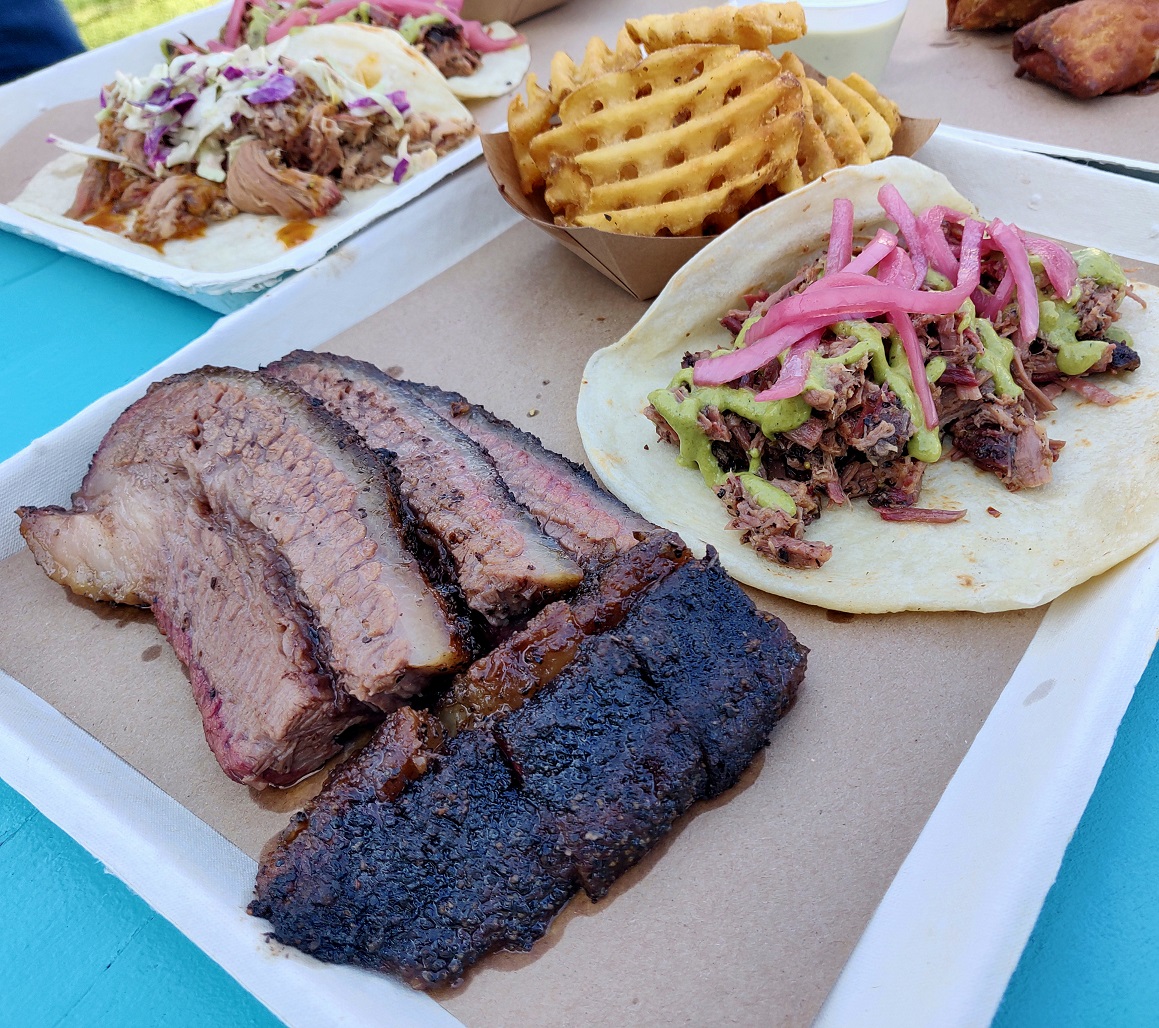 Cade Mercer grew up in the Seguin and New Braunfels area with cooking always as a major part of his life. After working in restaurants during high school, Cade started his cooking career at Rudy's BBQ shortly after trying college. 
To grow his skills, Cade went to culinary school and then entered the fine dining world. Follow brief stints at restaurants near his hometown, a fateful call from Reid Guess, then head chef of Lambert's, resulted in a job that would begin his path into modern barbecue. 
After his time at Lambert's, Cade helped open another Austin spot before joining Reid again, this time at Guess Family Barbecue. Cade was instrumental in helping to create the menus and produce the great food made both at Guess Family and koKo Ramen. 
With dreams of starting his own business, Cade left Guess Family in November 2019 and started to work on his new spot, CM Smokehouse. Using a 500 gallon smoker built by Guess, Cade and his team have created an inventive and delicious menu that pairs well with the bar they've paired up with, Bouldin Acres. 
With an expansive menu ranging from firebox roasted poblano queso and burgers with brisket jam to smoked then fried cauliflower and baby back "wings," there's something for everyone on the CM Smokehouse menu. This is a food truck that in its early days is already expanding the boundaries of creative smoked dishes. 
CM Smokehouse (Located at Bouldin Acres)
2027 S Lamar Blvd
Austin, Texas 78704
CM Smokehouse hours of operation:
Sun-Wed 11a-10p
Thu-Sat 11a-12a
Instagram: 
CM Smokehouse: @cm_smokehouse
Cade Mercer: @cmerc26
Bouldin Acres: @bouldinacres