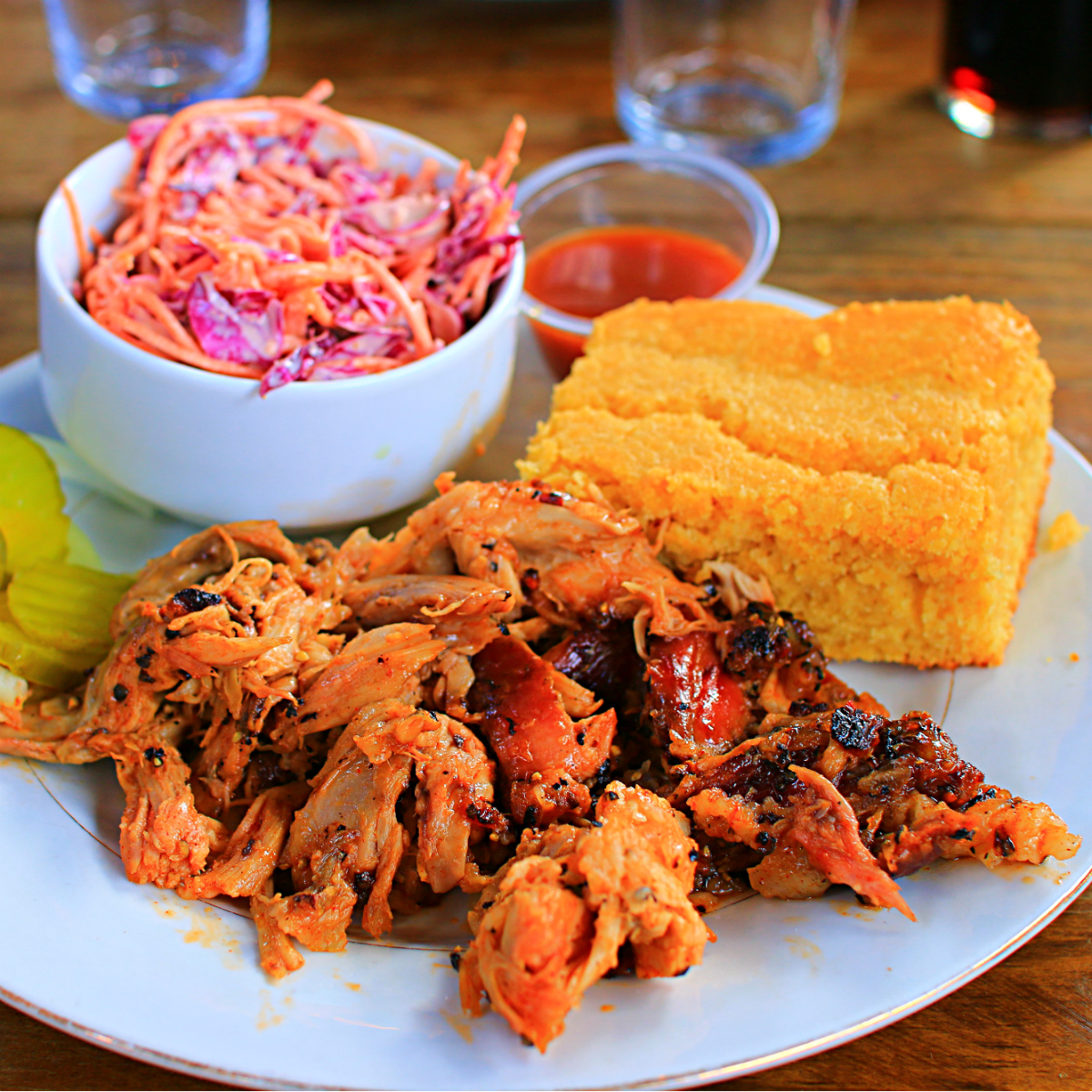 The conclusion of our interview with Patrick Feges of Feges BBQ
Leaving Killen's BBQ and joining the staff at Southern Goods afforded Patrick Feges the chance to continue composing smoked meat dishes in non-traditional ways, and also made it possible for Patrick to cook whole hogs more often. Whole hog cooking had become a passion for Patrick, and his reputation as a talented hog cooker was growing in Houston.
While Patrick was furthering his career in preparation for owning his own business, so was his wife and eventual business partner, Erin Feges. Erin's resume included stints at fine dining restaurants in New York as well as running the kitchens at Plonk Wine Bistro and Main Kitchen at the Marriott in Houston. Erin's experience developing menus for Blacksmith Coffee and Anvil Bar along with a position at Camerata Wine Bar made her one of Houston's most well-rounded and versatile chefs.
After years of searching for the right spot and right opportunity to utilize their diverse skill sets, Erin and Patrick were given an opportunity to open a Feges BBQ outpost in the food court at Greenway Plaza. With an expansive and creative menu of smoked meats and sides, Feges BBQ has been an immediate hit amongst its early diners. While plans are still in place for a more traditional restaurant brick-and-mortar, the Greenway Plaza set-up provides these two talented chefs with the opportunity to build an audience and make their mark on the barbecue scene.
Be sure to follow Tales From the Pits on Twitter @BBQPodcast and Instagram @ Talesfromthepits
Feges BBQ
Twitter: fegesbbq