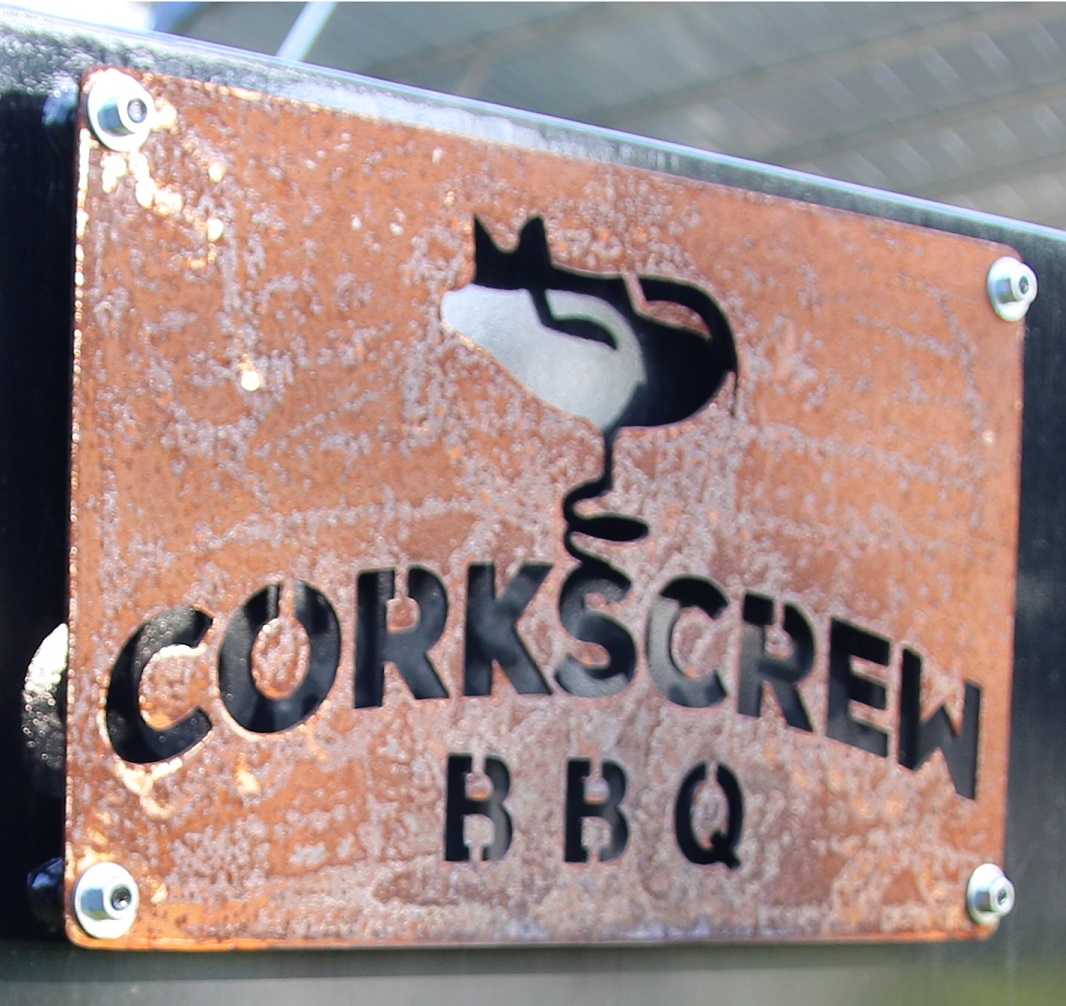 Corkscrew BBQ Interview Part 1
Will and Nichole Buckman had just started a family when they decided to transition
from running a small barbecue catering business out of their home to a full fledged
business. It was a big leap of faith with two young babies at home, but the risk paid
off. Corkscrew BBQ began operating their food trailer in 2011 in Spring, Texas (just
outside of Houston) and soon began receiving acclaim.
Though both had worked in barbecue restaurants as teenagers, Will and Nichole did not do
much market research before they began cooking and selling their barbecue, which helped
give Corkscrew its unique flavors and style that set it apart from other restaurants.
Alison Cook from the Houston Chronicle took notice of Corkscrew BBQ early on and wrote a
positive review which brought them an immediate rush of new customers.
Over the next several years the Buckmans continued to perfect their craft and in 2013
made the Texas Monthly's coveted Top 50 BBQ List. The accolades continued to roll in and
Corkscrew developed a loyal and large fan base, leading to stout lines and daily
sell-outs of their product. In the summer of 2015 a building became available in the Old
Town Spring area and the Buckmans were ready. Within a few short months they renovated
the building and opened Corkscrew BBQ as a brick and mortar in October 2015.
Having transitioned to an Oyler pit during the trailer days, Corkscrew added another
Oyler to increase capacity for the restaurant. Cooking on two Oyler pits gives Will
Buckman the opportunity to put out a stellar, consistent product while still getting a
little more sleep than an offset would allow.
In the spring of 2017 Corkscrew BBQ once again made the Texas Monthly Top 50 list, this
time being placed in the top tier of barbecue in the state as the no. 7 rated joint.
Business continues to boom these days for these two hard working, family oriented
business owners. Both Will and Nichole remain dedicated to running Corkscrew full time -
the restaurant has never been open without one of them there - while also making time for
their family.
With the Buckman's commitment to serving only high quality, premium meats and
ingredients, Corkscrew BBQ stands out with top notch prime all natural brisket, Duroc
ribs, homemade cobbler and sides, and non-traditional barbecue items like tacos with
homemade green chile ranch. Corkscrew BBQ is a shining example of how great barbecue can
be when quality and customer service are held to the highest standard.
26608 Keith Street, 77373
Spring, Texas
Open Tuesday-Saturday 11am- Sold Out
Twitter @corkscrewbbq
Instagram corkscrewbbq