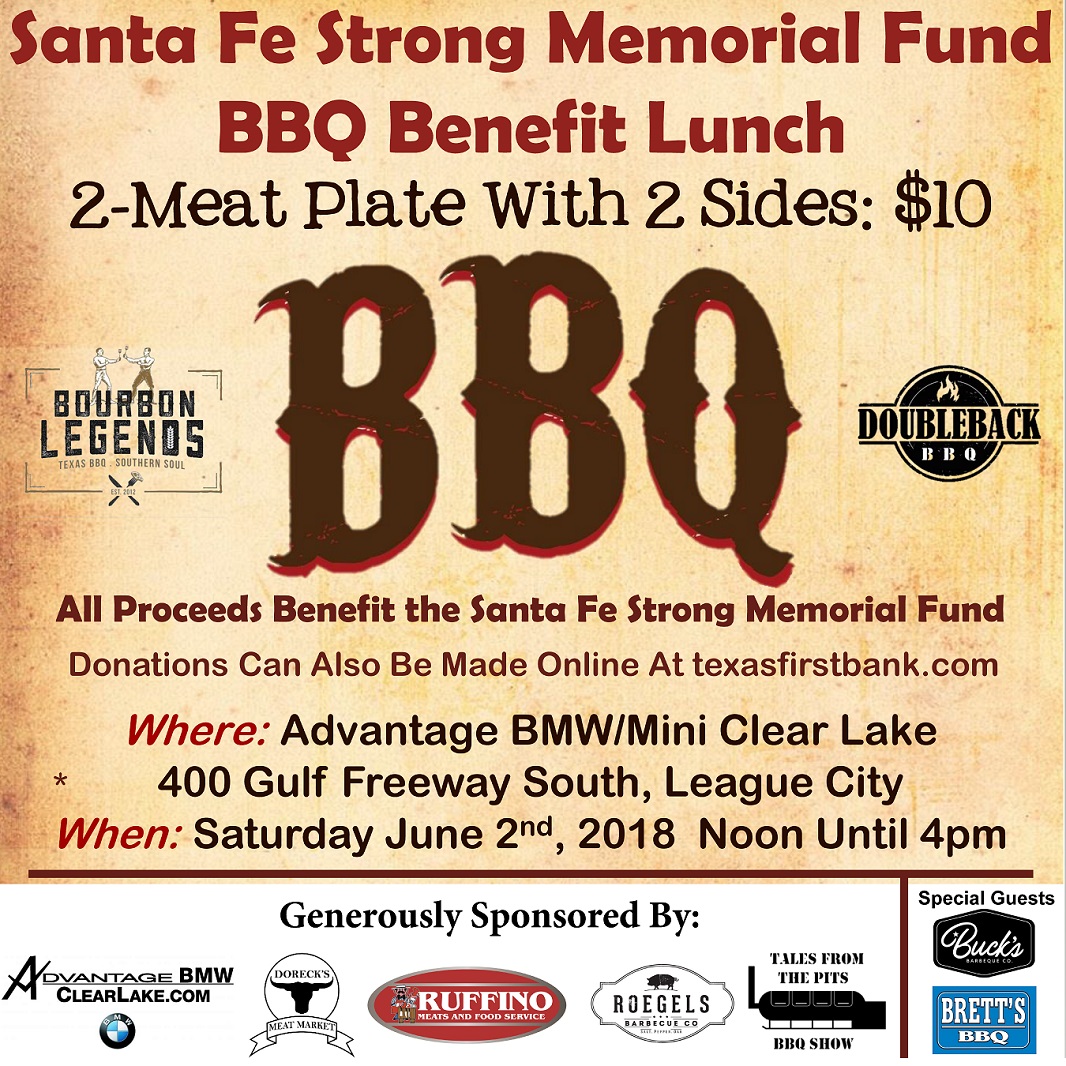 We've reached the one year mark of the show, and could not be more excited for how the first year has gone and for all of the things lined up for year two. We reflect back on some of the highlights of the last year in this episode and talk about all of the great people in and around the BBQ world that we've been fortunate to meet through the show.
The most important part of the episode, however, is a bit of news surrounding a tragic event in the state of Texas. Following the horrific school shooting at Santa Fe High School, we were asked by Doug Shultz, a friend of ours and fellow barbecue fan, to help organize what we at first thought would be a small barbecue fundraiser to help the victims' families.
The event, much to our shock, has turned into a massive benefit complete with some of our great friends in the barbecue world and in the Houston area helping us cook and serve the food as well as donating some wonderful prizes that will be raffled and auctioned off to raise money for the Santa Fe Strong Memorial Fund.
Advantage BMW/Mini has generously offered to host and facilitate much of the event. We have been fortunate to have been offered assistance from Roegels Barbecue Co, Pappa Charlies Barbeque, Buck's Barbeque Co., Brett's BBQ, and Bourbon Legends BBQ. Incredible meat donations have been provided by Ruffino Meats and Doreck's Meat Market. Every dollar from the food, raffle, and auctions will be donated to the Santa Fe Strong Memorial Fund.
Event Details:
Santa Fe Strong BBQ Fundraiser
Where: Advantage BMW, 400 Gulf Fwy S., League City, TX
When: Saturday, June 2nd, noon-4 PM
Food: Two meat with two sides plates available with $10 donation
Raffle prizes include autographed Houston Texans memorabilia, chartered fishing trips, BBQ gift cards from Opie's BBQ, Brotherton's Black Iron Barbecue, John Mueller Black Box BBQ, Buck's Barbeque Co., Grizzly coolers, Hopper Moonwalks, Nothing Bundt Cakes, Astros tickets, and much more.
We hope all can attend and help us raise a lot of money for this fund. If you are unable to attend but would like to donate, please go to 
texasfirstbank.com
 and donate directly.