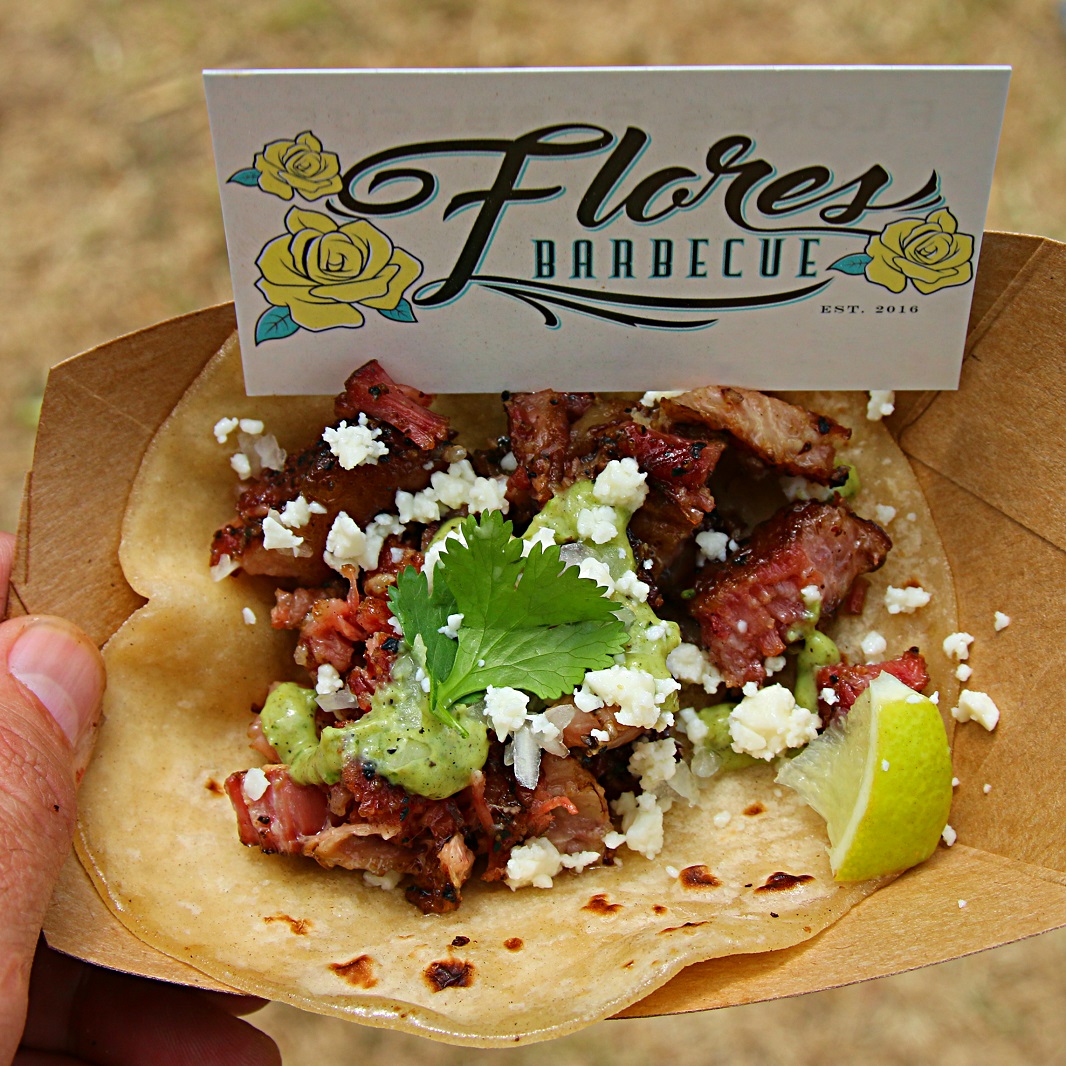 Growing up close to Lockhart (the barbecue capitol of Texas) ignited the passion for smoking meat at an early age for Michael Wyont. Soon after attending culinary school, Michael decided to enter the barbecue world, working at Black's BBQ before deciding to strike out on his own.
The Wyonts originally opened the Flores Barbecue trailer - named after Michael's maternal side of the family - in Michael's hometown of San Marcos. There were some logistical issues in San Marcos, and the Wyonts began evaluating options for to grow their business. They eventually settled on Whitney, Texas, where Hali had family roots, and reopened.
It wasn't long after opening in Whitney that Daniel Vaughn made his way to the Flores trailer and wrote a positive article on their barbecue. A short time later, Flores made the coveted Texas Monthly Top 50 list and the crowds grew larger. Armed with a new pit - the first commercial Moberg Smoker - and a new brick and mortar, Flores Barbecue continued to flourish and serve top notch barbecue.
Flores serves the staple barbecue items of brisket, ribs, housemade sausage and sides, but also pays homage to Michael's heritage with specials like carnitas on homemade tortillas as well as Mexican rice. Flores keeps improving on their already strong product and is a name to watch in the coming years as their commitment to quality is unwavering.
Catch Flores Barbecue in Whitney Texas
Call (254) 580-3576
Open Thursday through Sunday
Twitter @floresbarbecue