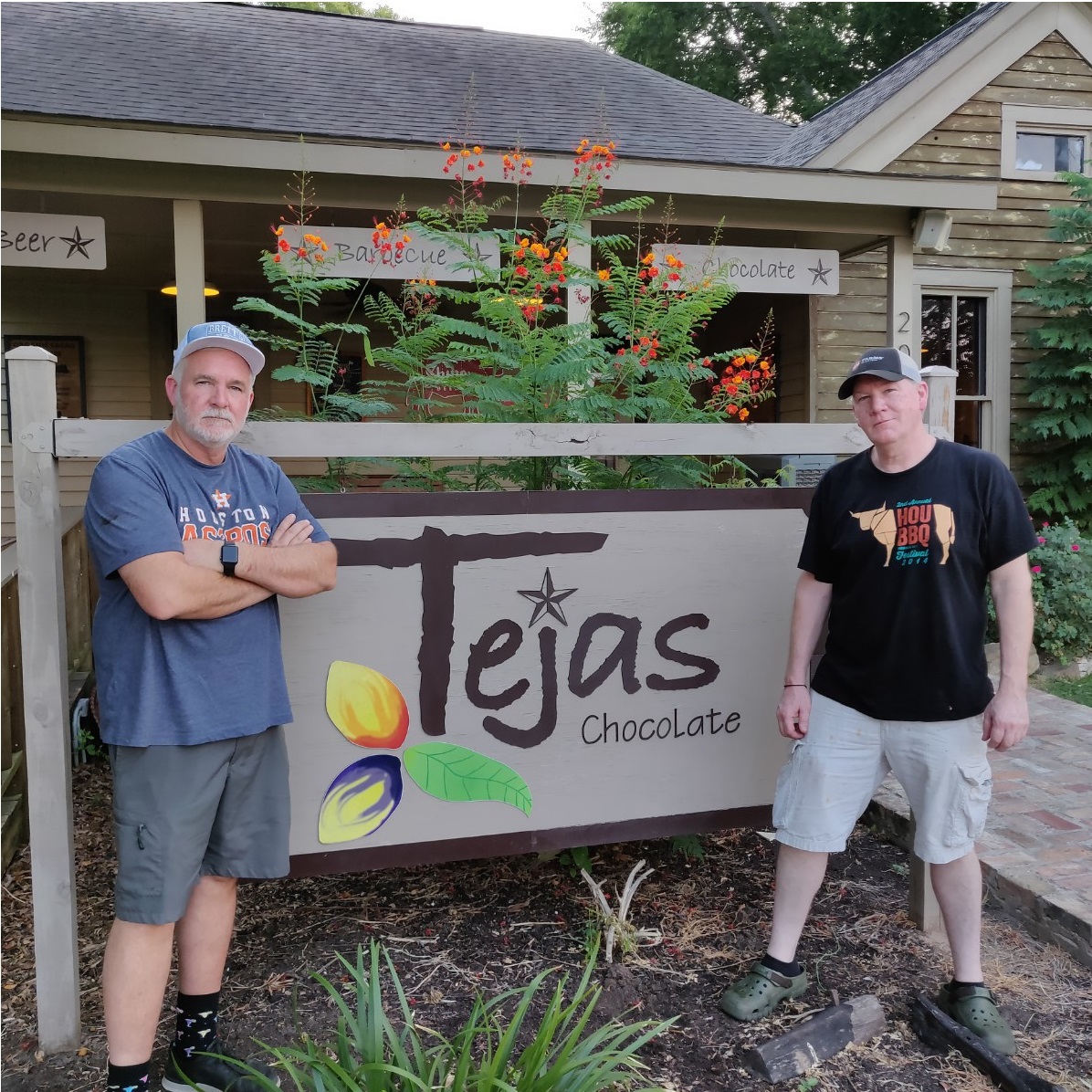 Tejas Chocolate and Barbecue began as a curiosity on how to make bean to bar chocolate and has evolved into one of the best and most creative restaurant experiences in Texas. After a successful launch of their housemade chocolate business, the first of its kind in the state, owners Michelle Holland, Scott Moore Jr., and Greg Moore began setting their sites on the next phase of their operations, barbecue.
With Michelle and Scott's creativity along with Greg's chef background, Tejas launched their barbecue program with an innovative menu that included smoked meats along with innovative sandwiches such as the brisket and blues (brisket, blue cheese, cherry tomato and red onion) and bird and bacon (turkey, bacon and avocado with fried egg) and signature sides such as their now famous carrot souffle.
The BBQ world would soon take notice and Tejas quickly gained the reputation as one of the top destinations in Texas. Equipped with just one pit bought off Craigslist at the start of the business, Tejas' popularity exploded and a 1,000 gallon Moberg pit was soon added to the roster. As the accolades poured in, Tejas continued to refine and innovate their menu, and to date keeps improving upon an already stellar operation.
Catch them online:
Twitter: @tejaschocolate
Instagram: tejaschocolate
200 N. Elm Street
Tomball,TX 77375
Tuesday – Friday 11:00 – 6:00 or sell out
Saturday – 11:00 – 5:00 or sell out
Closed Sunday & Monday