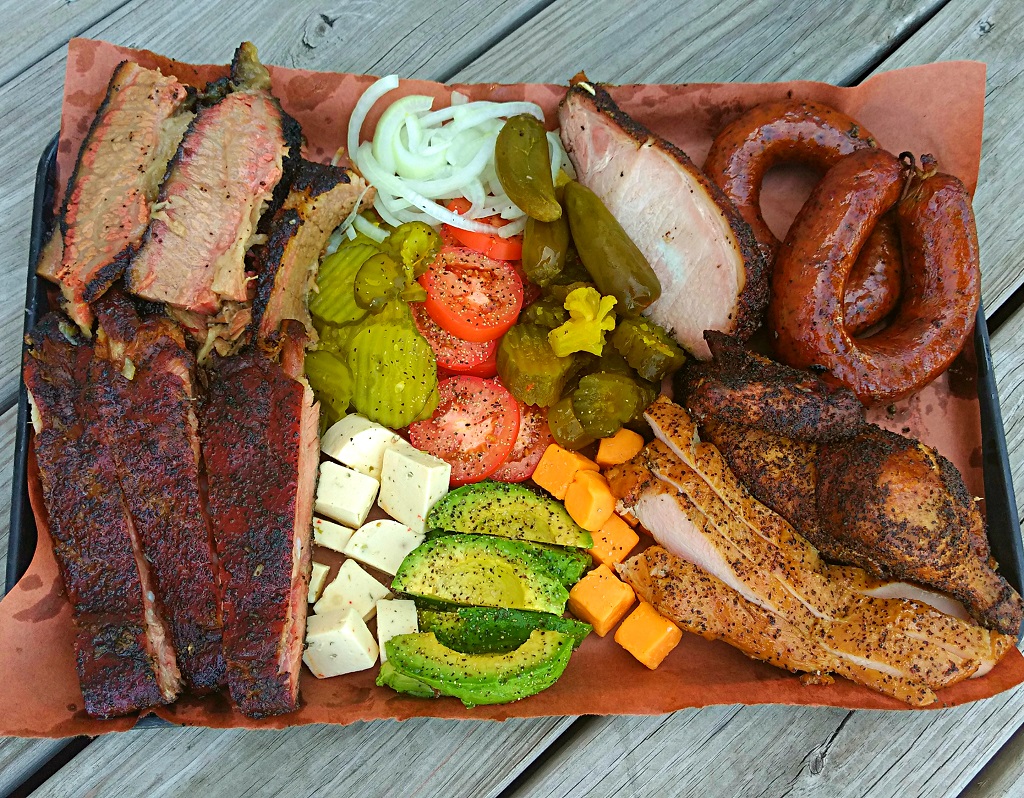 Hays County Barbeque
The BBQ flame was ignited in Michael Hernandez after a memorable trip to Lockhart. Shortly thereafter, armed with a steadfast belief in their dream, Michael and Asenette Hernandez pushed all of their chips to the middle of the table and went headfirst into the barbecue business. In eleven years they've gone from owning a small place purchased from a former owner, then to their own small space, and have now opened a huge BBQ complex in San Marcos dedicated to providing a great and unique customer experience.
Hays County Bar-B-Que is located right off the freeway in San Marcos and is open seven days a week to serve its community's barbecue needs. With a newly opened full bar in a building behind the restaurant that can accommodate large parties and will showcase live music on weekends, Hays County is one of Texas' premier barbecue destinations for an affordable good meal in a laid back atmosphere.
Michael's dedication to preserving Central Texas traditions can be felt in the food itself and the pits the meat is cooked on. With a unique octagonal shape and flat top lids, the steel smokers are reminiscent of the famous Lockhart brick pits and all of the pitmasters at Hays are taught to cook by feel without the aid of temperature gauges on any of the flat top pits.
Every square foot of the place has personal meaning to the Hernandez family who built the space almost entirely themselves and have worked tirelessly to achieve their dream. From the classic car memorabilia that line the walls to the sturdy wood bar Michael built himself, the space is filled with personal touches.
Hays County is open seven days a week, and open for dinner service as well.
The bar is open into the later evening on weekends and expect to see the return of live music soon.
Say hello to Michael, Asenette, and Aaron Hernandez as well as Jessie, Omar, Zach, and the crew when you visit!
1612 South IH-35
San Marcos, Texas 78666
Hours of Operation:
Monday 11am - 9pm
Tuesday 11am - 9pm
Wednesday 11am - 9pm
Thursday 11am - 9pm
Friday 11am - 10pm
Saturday 11am - 10pm
Sunday 11am - 4pm or till sold out