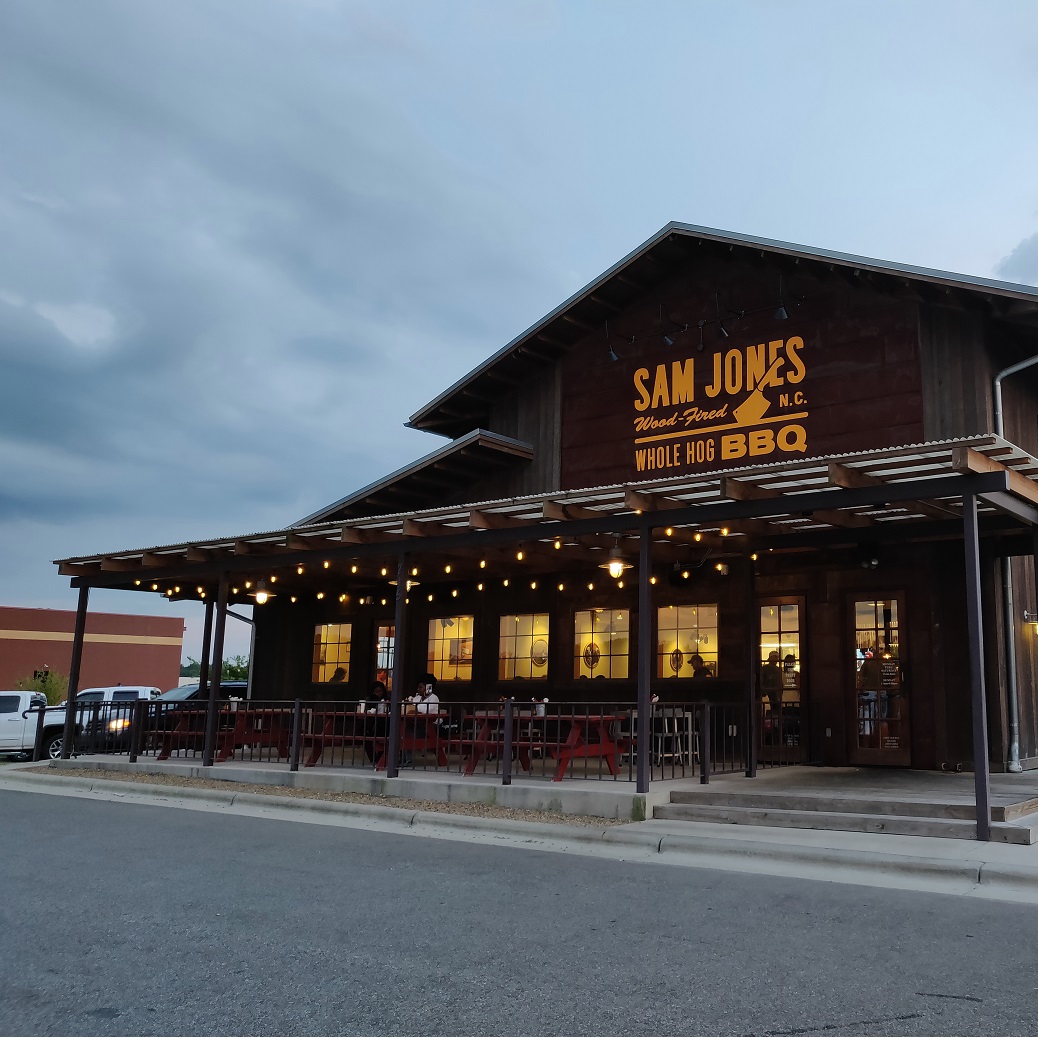 Having grown up in a family whose history in barbecue could be traced back to the 1800's, whole hog cooking was something that had always been a part of Sam Jones' world. Despite being reluctant to make barbecue a career as young man, Sam returned to the business full time when his grandfather Pete Jones, founder of Skylight Inn, became ill.
Sam navigated Skylight Inn through tough times after Pete's death and helped make the business thrive and prosper. Sam has a strong business mind and wanted to create a restaurant of his own, still focused on whole hog cooked the traditional way over wood burned down to coals, but something that would stand on its own and not be seen as a carbon copy of the now famous Skylight Inn.
Together with his longtime friend and business partner Michael Letchworth, they opened Sam Jones BBQ in Winterville, North Carolina in the fall of 2015. Check out part one of our interview with Sam and Michael where we discuss the history of Skylight Inn and its unique way of cooking and serving whole hog, and how the mindset of not being afraid to ask questions and to learn lead to the eventual creation of better processes for running a successful business and brand.
715 WEST FIRE TOWER ROAD 
WINTERVILLE, NC, 28590
MONDAY — SATURDAY
11AM — 9PM
SUNDAY
11AM — 8:30PM
Skylight Inn BBQ online at: https://www.skylightinnbbq.com/
4618 S Lee St, Ayden, NC 28513
Monday - Saturday
10 am–7pm
Closed Sunday