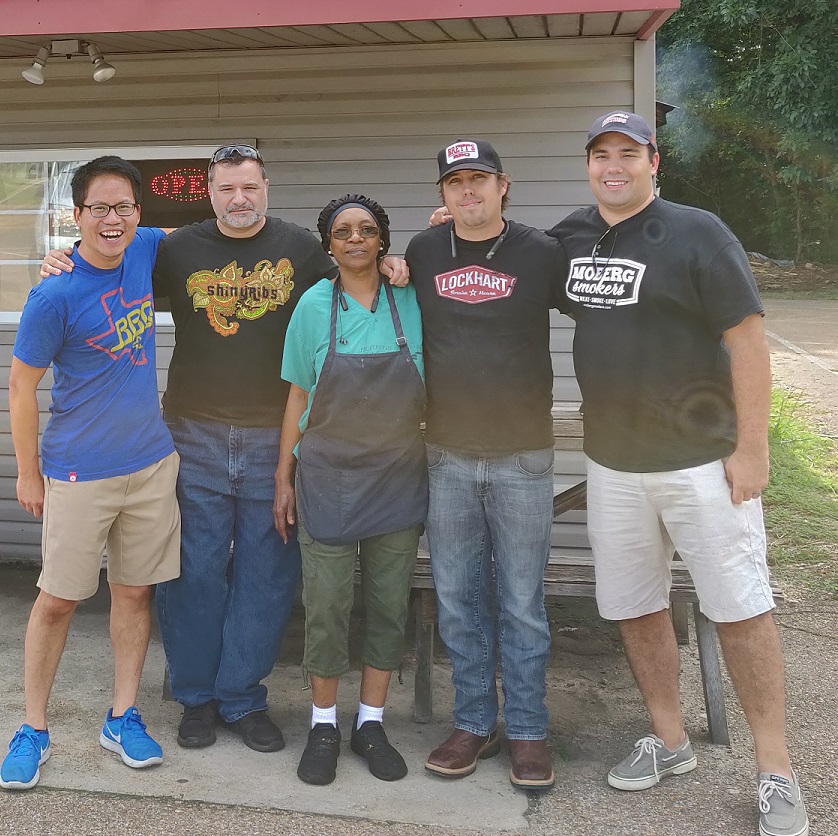 We drove almost 3,000 miles to visit nearly twenty restaurants for our #hogtripping adventure. We recap the trip with our traveling band of BBQ friends Chris Wood, Eric Ulery, Andrew Stowell, Terry Osborn, and Jimmy Ho. Having traveled from east Texas through Tennessee, North Carolina, South Carolina, and Georgia, we stopped at as many BBQ places as we could with the focus of the trip being whole hog cooking.
Stay tuned to the end of the episode for a t-shirt giveaway!
We were fortunate to record interviews with Sam Jones BBQ (episodes 70 and 71) and have episodes airing in the near future with Zach Parker of B.E. Scott's Bar B Que in Lexington, Tennessee and also an interview with Bryan Furman with B's Cracklin Barbeque in Atlanta. Give those a listen to hear about some great family owned businesses.
The Carolinas have been hit hard by Hurricane Florence which caused massive widespread flooding and destruction. If you have the means and would like to donate to help this wonderful region of America, one option is Operation BBQ Relief. Operation BBQ Relief is an organization that mobilizes to disaster hit areas and provides meals for those communities. If you'd like to donate, please go to 
https://operationbbqrelief.org