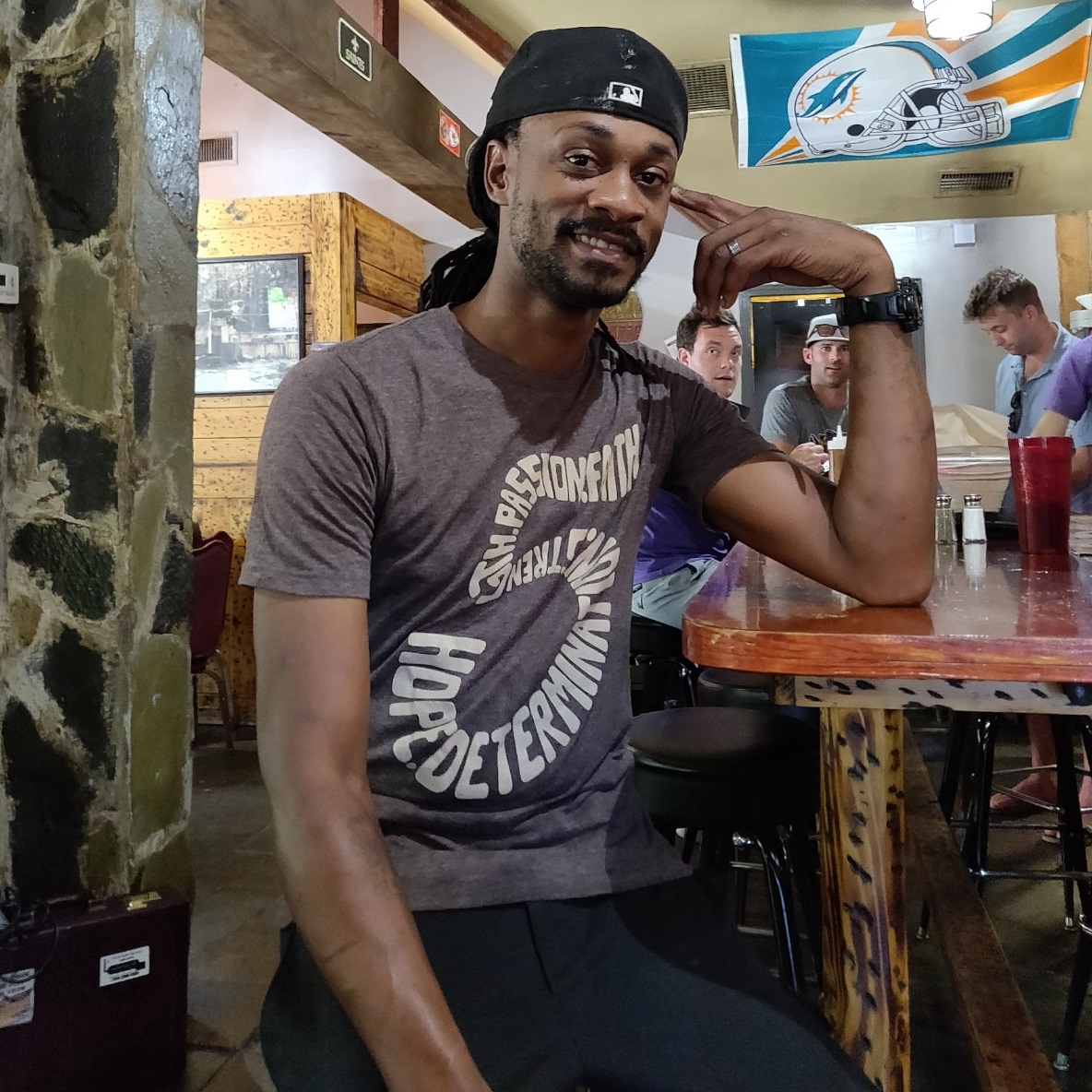 Bryan Furman left a career as a welder with a goal in mind: to cook and serve whole hog barbecue. Whole hog cooking was a tradition Bryan grew up with, but when his father challenged him with the question of "What's going to make your barbecue better than others?", Bryan decided that serving the highest quality heritage pigs would set him apart from the competition.
Bryan and his wife Nikki opened the original B's Cracklin' Barbeque in Savannah, Georgian 2014. The critical acclaim would come in time, but the Furmans would soon be faced with adversity as their restaurant was badly damaged by a fire. They rebuilt and came back stronger than ever. An Atlanta location would follow, and the Furmans have big plans for further expansion in the future.
B's Cracklin' boasts a menu of chopped whole hog, ribs, brisket, and chicken along with family recipes of cracklin' cornbread "hoe cakes" and a great family banana pudding recipe. Don't skip the mustard sauce with Georgia peaches! With a commitment to the highest quality product combined with a dedication to tradition, B's Cracklin' Barbeque is one of the premier BBQ destinations in Georgia.
Catch B's Cracklin at:
Atlanta
2061 Main Street NW,
Atlanta, GA 30318
678-949-9912
Closed Monday
Tuesday- Thursday 11 am to 9 pm
Friday and Saturday 11 am to 9 pm
Sunday 12 pm until 7 pm
Savannah
12409 White Bluff Road,
Savannah, GA 31419
912-330-6921
Thursday thru Saturday 11:00 AM - 9:00 PM
Sunday 12:00 PM - 6:00 PM