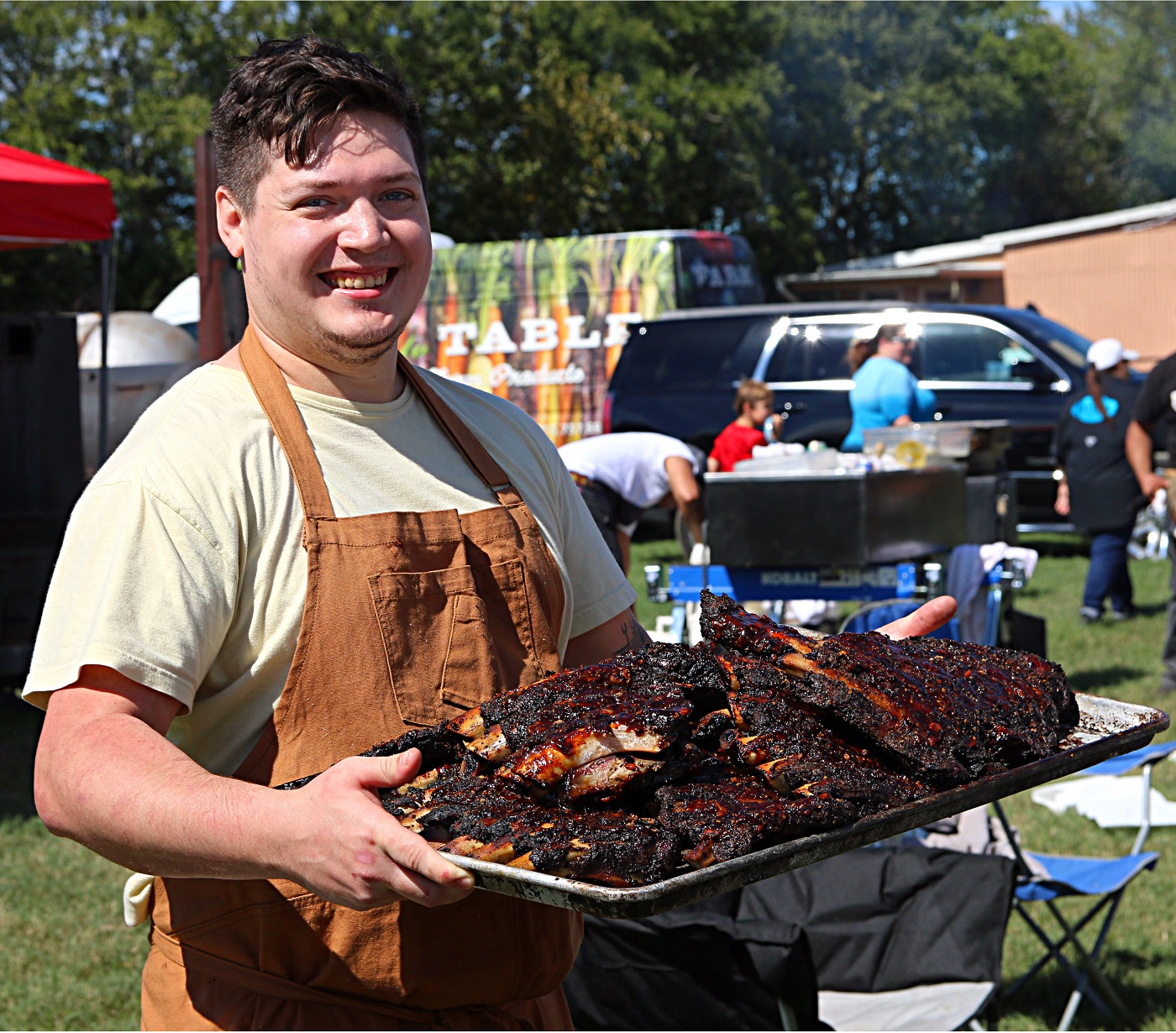 We were fortunate to attend the third annual Butcher's Ball event in Brenham, Texas. This meat-centric, all encompassing event showcases responsibly raised high quality products prepared by talented chefs and pitmasters from all around Texas. The participants each prepare a dish to serve and the attendees vote on their favorite dish. The participant whose dish receives the most votes wins the coveted Golden Cleaver award for the year. In addition to the award, the stakes were raised this year with the winner also receiving a thousand dollars. Second and third place awards were also given out.
The setting for this event, Rockin' Star Ranch in Brenham, is picturesque and the weather is great this time of year in Texas. All food and drinks (including beer, wine, and liquor) are included with the ticket price. With a wide array of meats, beverages, and desserts to sample along with butchery demonstrations, silent auctions, and live music, this event is a food lover's dream. We're already excited for next year's Butcher's Ball.
There are a lot of great barbecue events coming up during the fall and winter and we're going to cover as many of them as possible.
Tune in to this episode to hear all of the details on Butcher's Ball, upcoming special events at BBQ joints, and upcoming BBQ pop-ups from us!