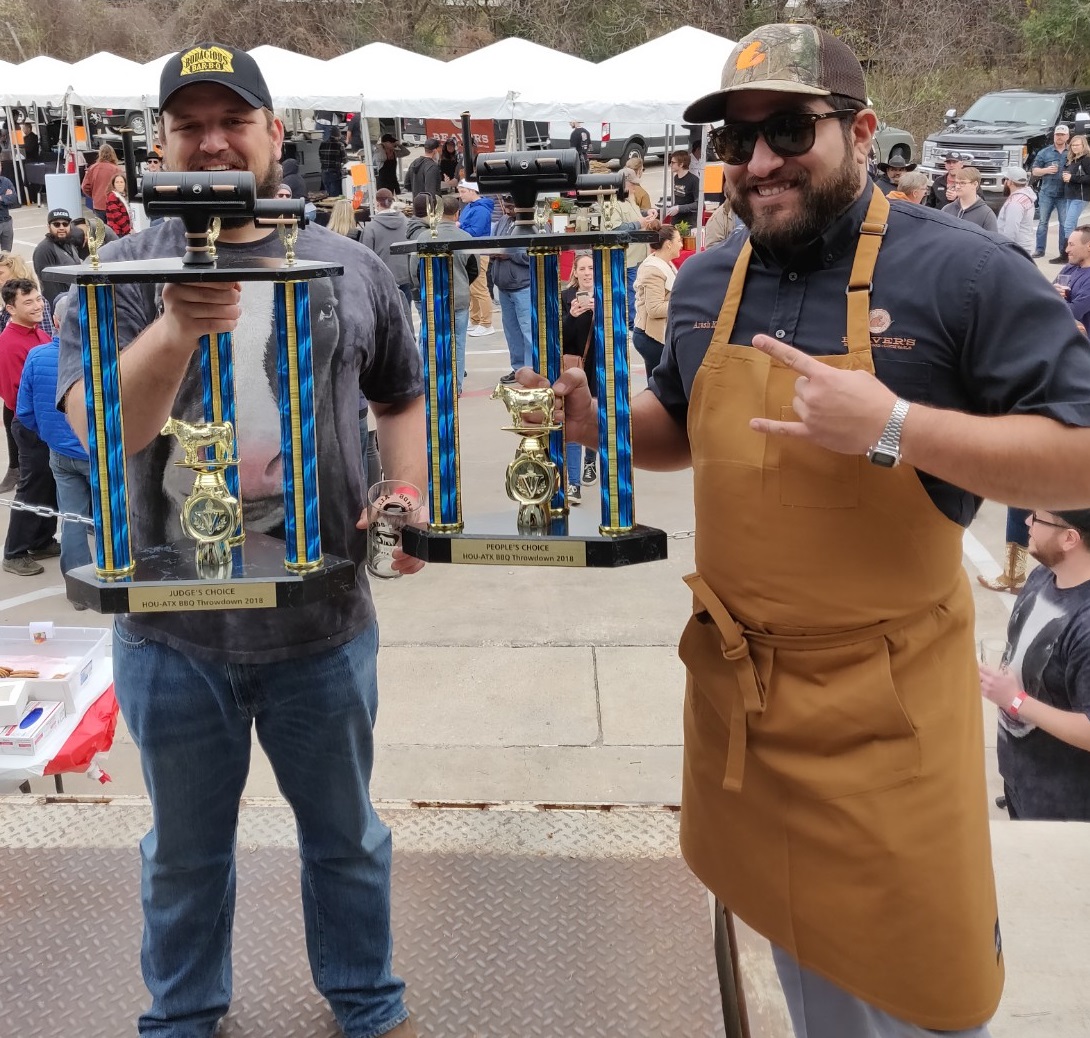 The second annual Houston vs Austin BBQ Throwdown presented by HOUBBQ was full of creativity and tough competition. A dozen competitors from both cities as well as two wild card entries battled it out for this year's BBQ bragging rights. The People's Choice Champion for this year was Beaver's in Houston, and the Judge's Choice Champion was wild card entry Bodacious Bar-B-Q (original location on Mobberly Avenue in Longview, Texas).
In our episode recapping the event we discuss the different dishes as well as speak to Jordan Jackson and Bryan Bingham from Bodacious about their winning dish. If you haven't signed up for the HOUBBQ newsletter, go to
www.HOUBBQ.com 
today and get signed up to get the latest news on all of their upcoming events, the next event being the Houston Barbecue Festival taking place April 14, 2019 at the Humble Civic Center in Humble, Texas.
The event was held at Friends & Allies brewery in Austin Texas, Participating Austin-area barbecue joints included: Banger's Sausage House, LeRoy and Lewis Barbecue , Micklethwait Craft Meats, Stiles Switch BBQ & Brew, and Brotherton's Black Iron Barbecue
Houston barbecue joints participating were : Beaver's, Daddy Duncan's BBQ, El Burro & the Bull, Harlem Road Texas BBQ, and Victorian's Barbecue.
Bodacious Bar-B-Q from Longview and Brett's Backyard Bar-B-Que from Rockdale participated as wildcard entries.