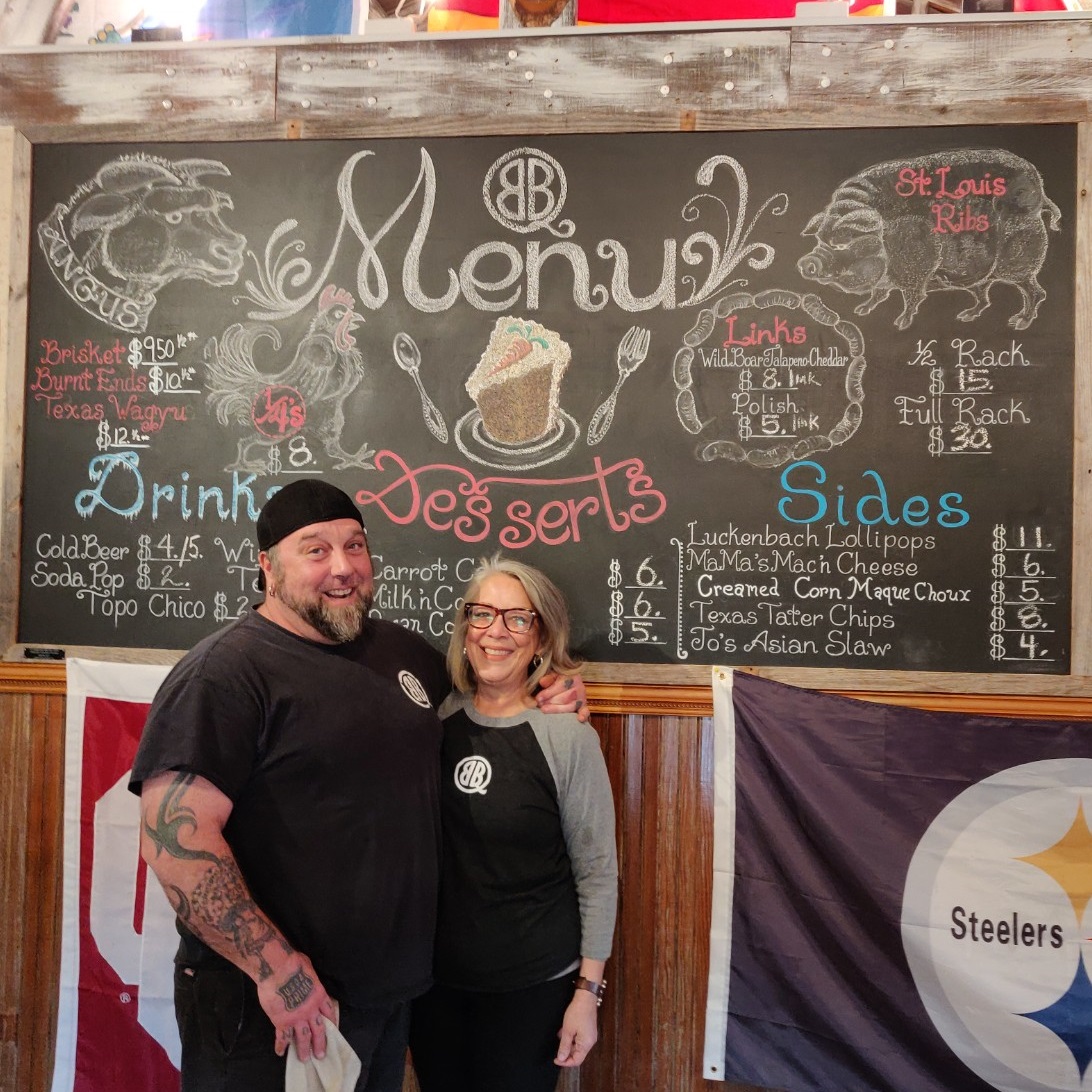 The road to opening Black Board Bar B Q was a winding one for chefs Jo Irizarry and Jake Gandolfo.
Jo went to culinary school as a passion despite having a successful personal career. This eventually lead to being a personal chef for a professional football player, while Jake's passion for cooking earned him a spot on the popular cooking show MasterChef.
Jake and Jo began dating and through the perfect alignment of circumstances began to consider opening their own restaurant. After successful pop ups with former Sisterdale Smokehouse owners John and Lori Maywald, they were inspired to reopen that location as Black Board Bar B Q.
Black Board showcases the chef's culinary creativity and commitment to high quality ingredients alongside traditional Texas meats. With creative dishes such as Lukenbach Lollipops - mostly deboned flash fried quail - and whimsical plays on dishes such as an acidic Asian themed slaw and a version of corn maque choux featuring poblano peppers and flash fried Brussels sprouts, Black Board offers the customer a tasty and unique menu experience not commonly found in BBQ restaurants.
Facebook: https://www.facebook.com/127751881117224
Twitter: https://twitter.com/blackboardbarbq
Instagram: https://www.instagram.com/blackboardbarbq
Blackboard is located not far from Luckenbach Texas on some great roads, get out and explore Texas Barbecue
1123 Sisterdale Road, Boerne, TX 78006, US
830-324-6858
Hours
Monday - Wednesday : Closed
Thursday, Friday and Saturday: 12 PM - 8 PM
Sunday: 12 PM to 6 PM