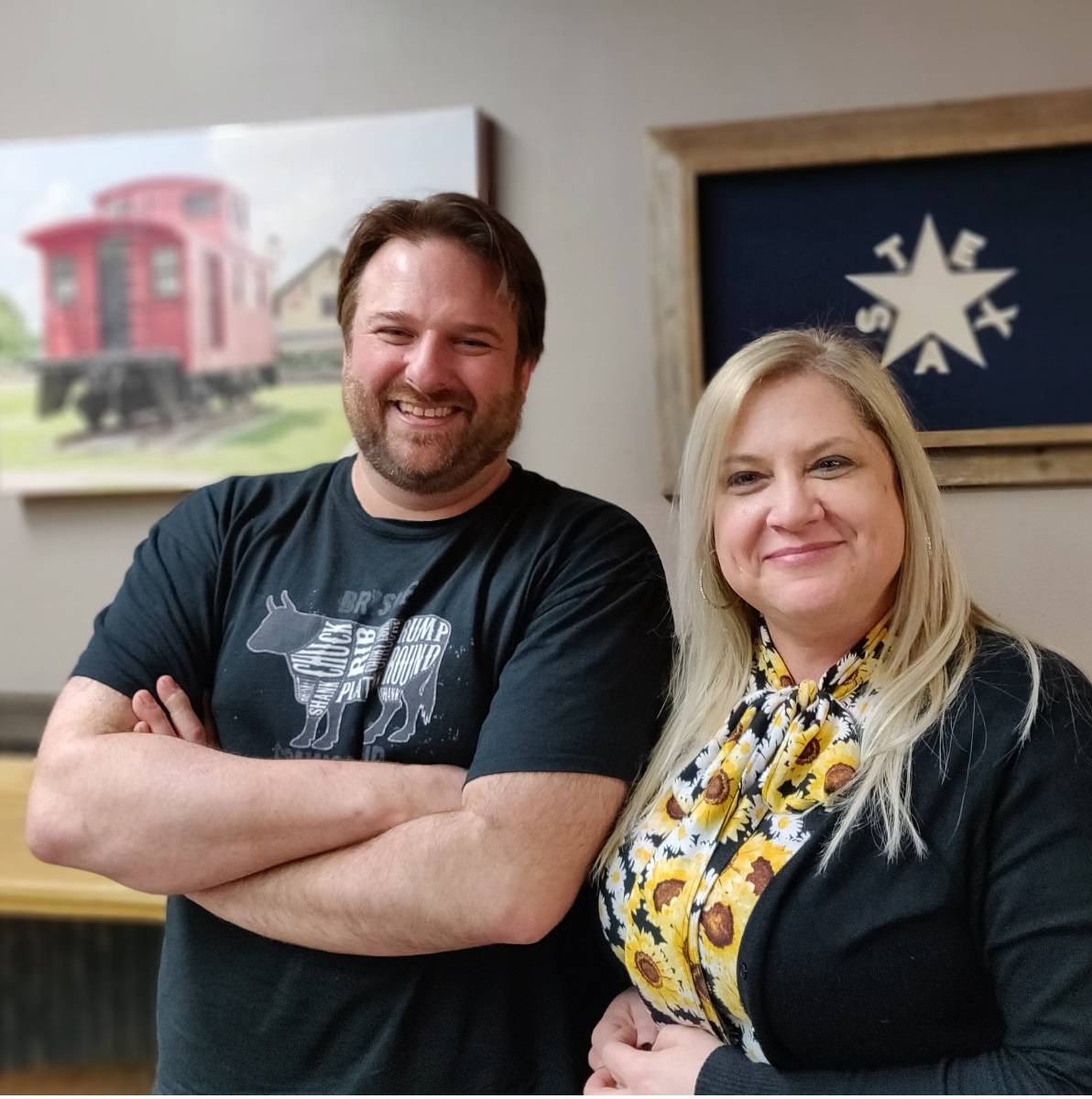 Brett Jackson grew up in Katy, Texas eating at Nonmacher's BBQ, a long time institution in that community. After growing up and trying a few career paths, Brett went to culinary school in Austin and soon after answered a Craigslist ad to be a BBQ apprentice in Taylor, Texas.
Upon walking into the famed Louie Mueller BBQ and interviewing with Wayne Mueller, Brett knew where he wanted to be. He got the job and over the course of the next two years would learn how to make sausage and cook brisket by feel and instinct.
Brett eventually made his way back to the Houston area and after a few barbecue opportunities that ultimately didn't last, began exploring what it would take to open his own place. It was around this time they he had heard Nonmacher's, his childhood BBQ spot, had closed. Brett spoke with the landlord and owner and a deal was struck for him to open his own place in the spot he grew up eating and on the very pit Nonmacher's used for many years.
Brett's BBQ Shop opened in September 2018 and quickly developed a reputation of quality in the Katy area. Serving the BBQ essentials of brisket, pork ribs and housemade sausages as well as creative specials, Brett's BBQ Shop has hit the ground running and is a welcome addition to an area that needed more good barbecue.
Brett's Barbecue Shop
https://twitter.com/brettsbbqshop
https://www.instagram.com/brettsbarbecueshop/
606 Mason Rd, Katy, TX 77450
Hours:
Monday Closed
Tuesday Closed
Wednesday 11:30AM–sell out
Thursday 11:30AM-sell out
Friday 11:30AM–sell out
Saturday 11:30AM–sell out
Sunday 11:30AM–sell out