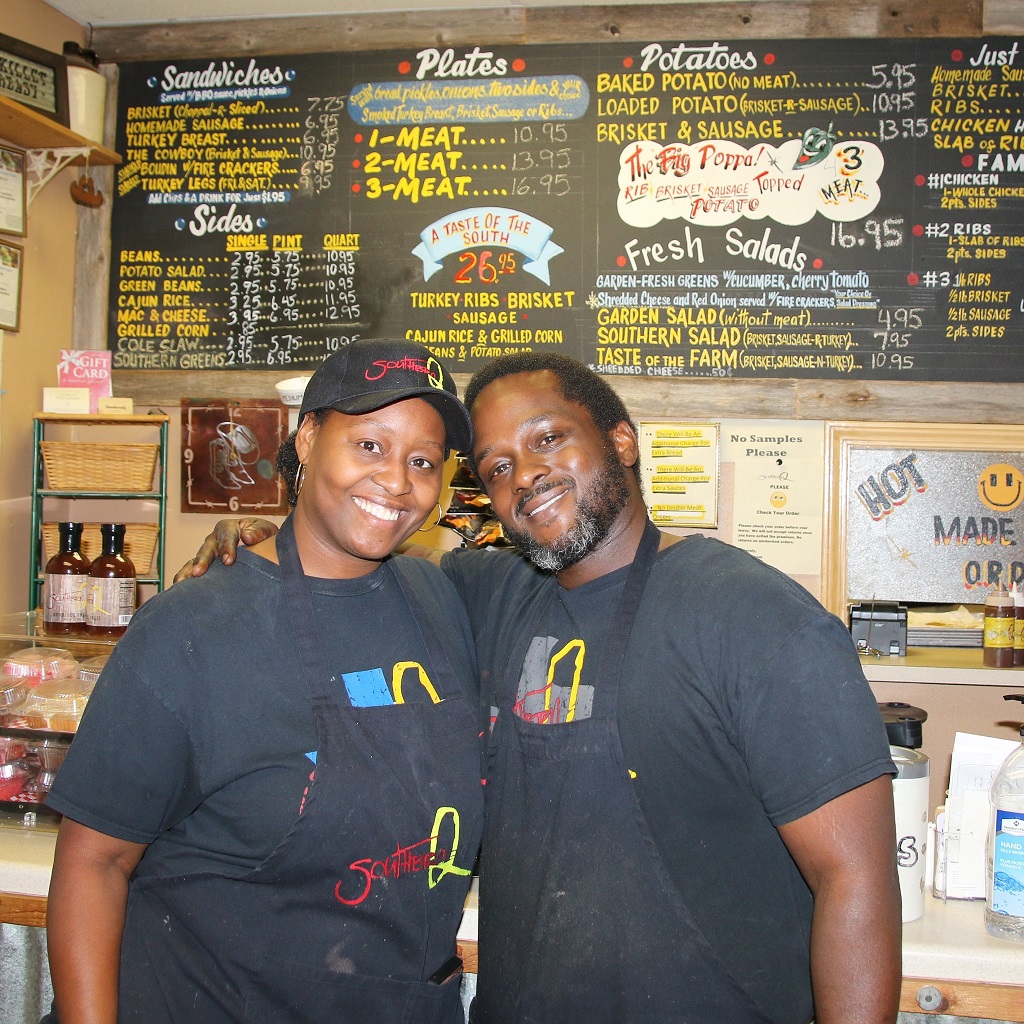 Starting with family barbecue outings in east texas the passion of barbecue kept calling at Steve and Sharice Garner until they were able to put their unique touch on the barbecue world.
Listen in as Steve Garner talks about his path to launching a brick and mortar after driving trucks and running a food trailer. Steve talks about his path to launching his restaurant, boudin, firecracker crackers, and visiting the bookity bookity boudain man.
Steve also tells us some big news about the future of Southern Q!
Trivia - A visit to Southern Q in February of 2015 was Andrew and Bryan's first BBQ visit together