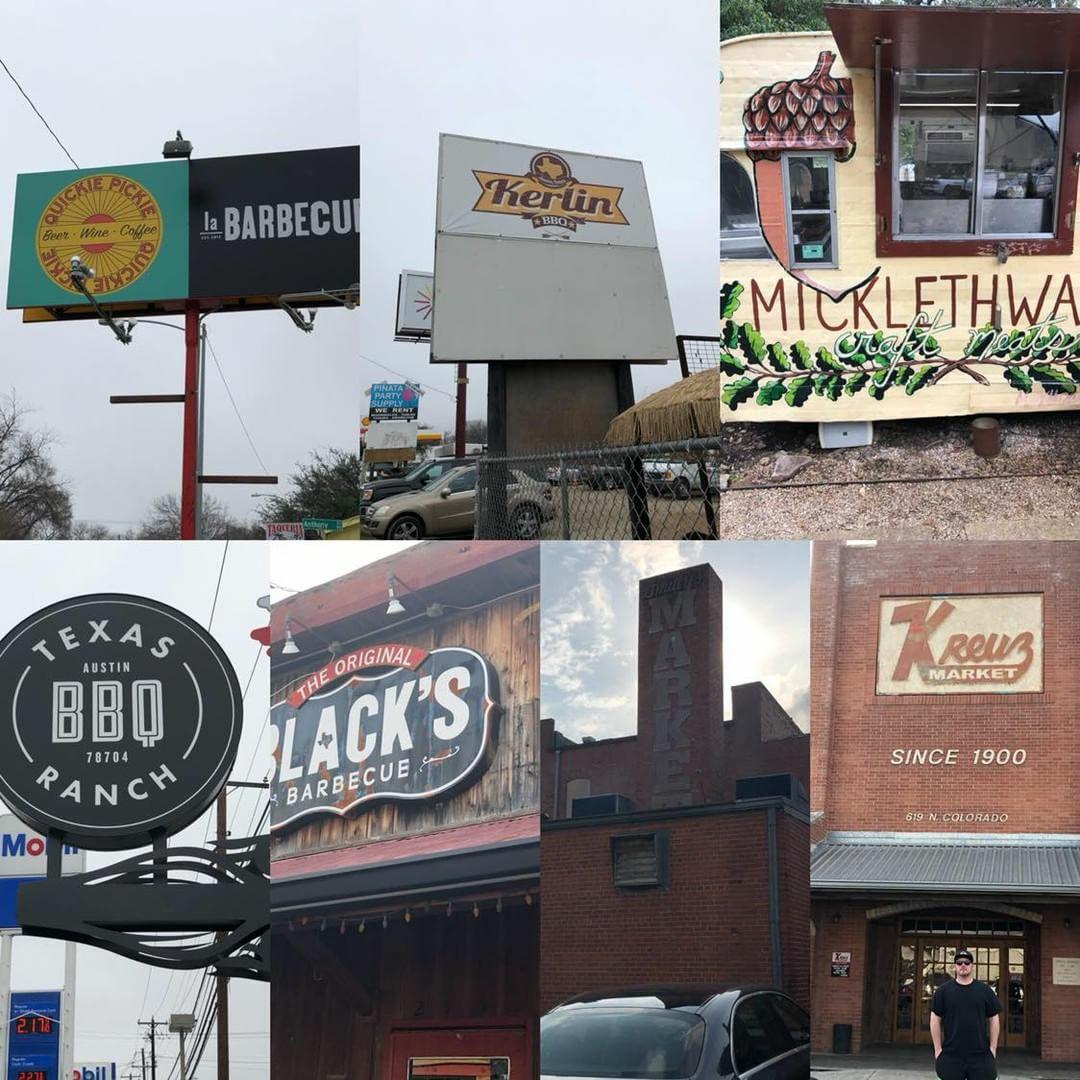 We love eating barbecue, and eating with new friends is even more fun. After online banter with Chris Wood of Primacy Meat Co. we were able to meet up with him at Truth Barbecue and the next day at Valentina's Tex Mex Barbecue to share stories of the road.
Chris was in the middle of an epic Texas barbecue road trip when we sat down next to the freeway and chatted. Listen in as he tells us about his travels.
Keep an eye on him as he launches his business in Virginia, follow him on instagram at https://www.instagram.com/primacymeatco/  and Facebook at https://www.facebook.com/primacymeatco/
Chris's entire trip included Tejas Chocolate, Corkscrew, Southern Q, Victorian's, Pinkerton's, Snow's, Truth, Louie Mueller, Taylor Cafe, Stiles Switch, Valentina's, La Barbecue, Kerlin's, Micklethwait, Texas Ranch, Black's, Smitty's, and Kreuz Market -- what a trip!
We announce not one, but TWO winners of great prizes, Mandoesc09 who won an autographed photo of Tootsie Tomanetz, and Stephen Narron who is picking up a John Mueller Black Box Barbecue shirt.
Hang on as we tell you about THREE more giveaways including some more details on the insane Yeti cooler stuffed to the brim with BBQ swag. The response from our friends in the BBQ industry has been overwhelming and we keep getting more but it's full and we're going to seal it up for the giveaway. But that's not enough, we will also have two prize packs!
We've got some great interviews coming so be sure to subscribe to us on your favorite podcast app - it really helps promote our show.
Here are a few of our favorites:
iTunes
Podcast Addict
Castbox
Podbean
Follow us on Instagram at @TalesFromthePits and Twitter @bbqpodcast or reach out to us directly at talesfromthepits@gmail.com