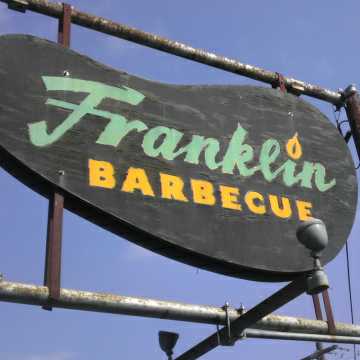 We love meeting up with fellow barbecue fans to eat and talk 'cue, and there's no better place for that than the tailgate atmosphere that is the Franklin Barbecue line. When we decided to make our yearly pilgrimage to Franklin, we asked if any friends and listeners to the show would like to join us.
A crew of nine of us arrived early on a Friday morning to wait our turn for some of the famed smoked meats from Franklin Barbecue. From Houston to San Antonio to Austin, we convened from different parts of the state to talk barbecue and decided to turn on the microphones!
Some of the topics we discuss include our first eye opening barbecue experiences, which one barbecue joint each of us would want to bring on a deserted island, and what joints we're looking forward to going to next. This episode includes tons of shoutouts including Feges BBQ, Zavala's Barbecue, LeRoy and Lewis, Louie Mueller BBQ, and many more.
Joined by our friends Justin Catrett, Taylor and Terry Osborn, Cory Gregg, Spencer Hoffman and others, we had a blast talking barbecue and then of course eating copious amounts of meat once we got to the ordering counter. Many of our group of course couldn't stop there and ended up at various places such as Terry Black's, LeRoy and Lewis, and Truth Barbeque.
From a semi serious discussion of great barbecue to building a life raft out of Truth cakes, listen in and join us out on the trail sometime!
Be sure to subscribe, rate, and review us on your preferred listening app. Tell a friend and help us grow!
Twitter: @bbqpodcast
Instagram: TalesFromthePits